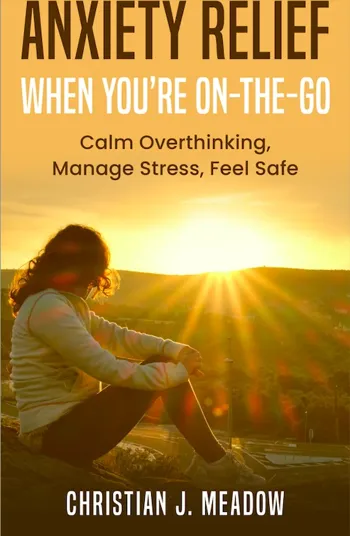 05/15/2023
Feeling anxious? Can't switch off? You're not alone.
Nobody wakes up in the morning and says, "Today I want to be anxious, agitated, stressed, worried, aching with tension, fatigued, not sleeping and disconnected." And yet, with our modern lifestyles, the chances are you're like a hamster on a wheel, always on-the-go or feeling over-loaded, low on energy and out of sorts. And, when you're anxious and stressed, you don't always show up as your best self.
In this life-changing guide, you'll learn:
Amazing

rapid reset techniques to feel calmer

Proven tension relief hacks

The

secret of protecting yourself

from other people's energy

Blissful release of old thoughts, panic and worries

How to

secure a different way of thinking

Safely sharing powerful, positive energy
This book reveals to you how to weave moment-upon-moment of calm into each and every day. Now is the time to take your first step towards harnessing powerful, lasting change.
Start living your optimum life now
, and pick up your copy.