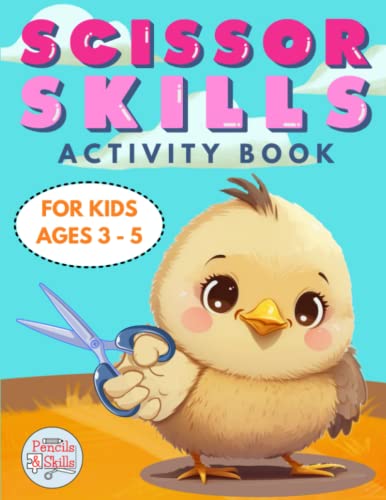 03/17/2023
Boost your child's scissor skills with our new book!
It is a fun and interactive way to help your child develop fine motor skills and improve hand-eye coordination.
It is filled with colorful illustrations of animals from around the world. They will lead your child through cutting activities and challenges in a fun and engaging way.
With easy-to-follow cutting lines, our book is perfect for children just starting to learn how to use scissors. As the kids progress through the book, they will improve their hand strength and control, setting the foundation for future writing and drawing skills.
Our book features:
★ 36 full-page, colorful cutting activities
★ 8.5" x 11" – large and comfortable page size
★ Durable glossy paperback cover
★ Although not perforated, the pages are easy to cut out or to tear along the ruler's edge
★ (Scissors not included)
Our unique content includes:
◆ Instructions and helpful tips for you and your child to enjoy cutting
◆ Age-appropriate activities steadily increasing in difficulty
◆ Colorful, cute and creative illustrations to keep your child engaged
◆ Cutting outlines (without colorful background) on overleaf pages – a great help for left-handed kids
◆ Fun and simple paper-folding, rolling or twisting activities at the end of the book
...and we included some free goodies inside!
(We took great care to create this book. But if you don't like it, you may return it within 30 days of delivery to get a full refund.)
Don't miss out on this essential tool for helping your child learn and grow.
Get your copy today!