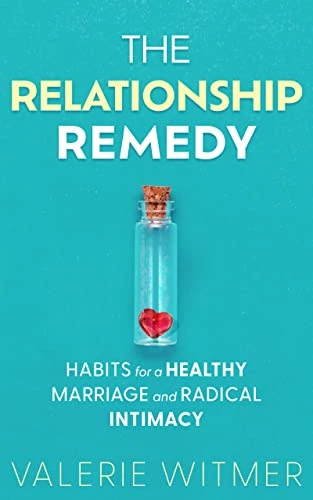 05/01/2023
Is your love life suffering from long-term neglect, and all your energy is spent on work and family, leaving no time to nurture it?
You know that the love is there, but the spark that once ignited that fiery passion between you is not. Or so it may seem.

If you want to learn how to navigate the complexity of relationships and learn how to enjoy rather than endure your partner, then you need to read this book!

Inside The Relationship Remedy, you will discover
managing intimacy problems from the perspective of a woman

mindful relationship habits

tips on how to have a better marriage and strengthen your bond

keys to make love work

what you can do to improve your communication

how to navigate a marriage's journey through change

building trust in marriage
There is so much more to discover, as well as how to deepen that love by reigniting the spark that still exists under the bump and grind of life.

Whether it's clearing away negative thoughts or finding new ways to view each other, The Relationship Remedy is the ultimate guide to creating habits for a healthy marriage and profound intimacy.

Get your copy today and remedy your relationship the right way!