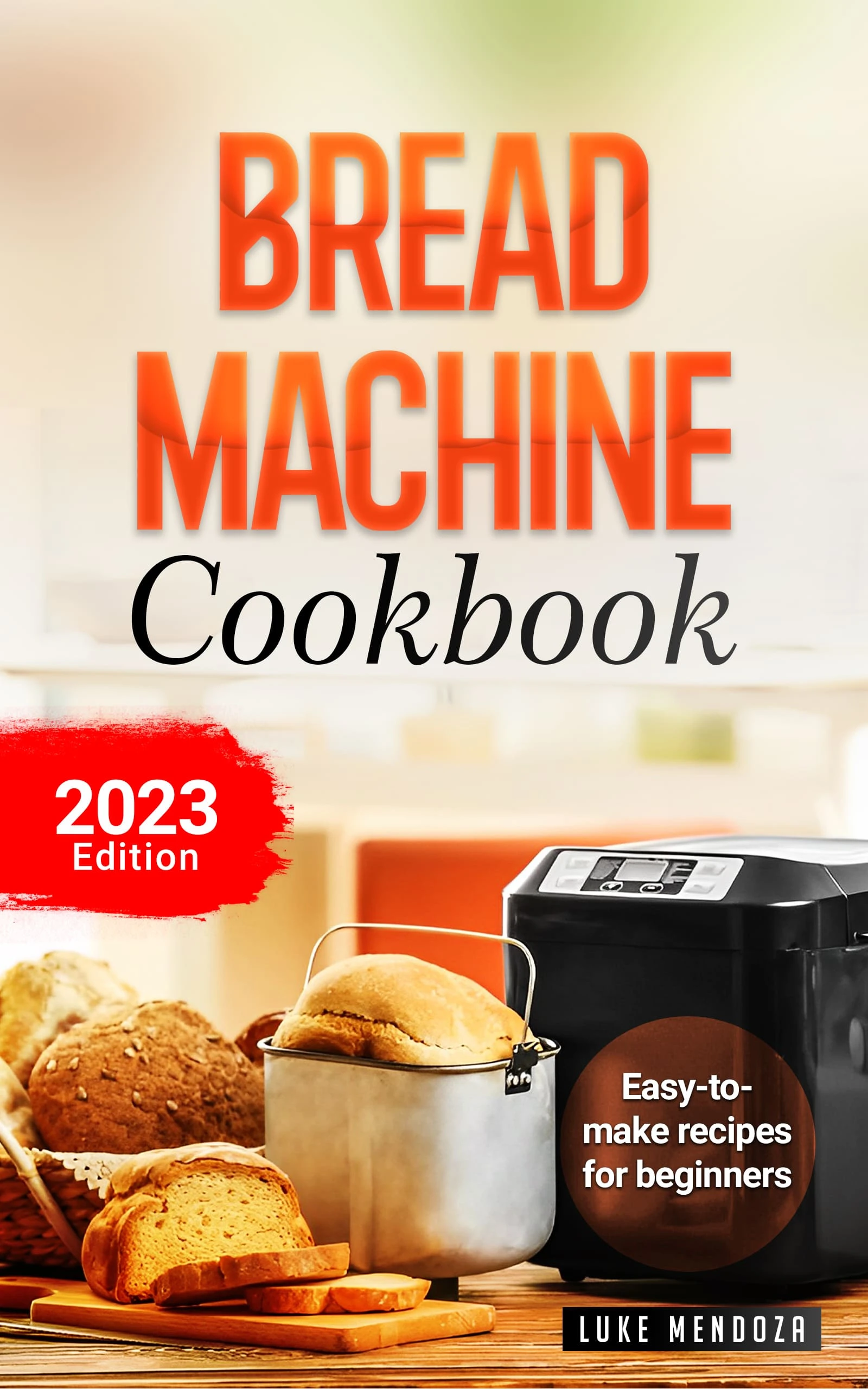 01/28/2023
Love the smell of fresh-baked bread but don't have time or patience to make it yourself? Or don't have enough skill?
✓ Get your hands on the ultimate guide to homemade bread and start easily baking delicious, fresh loaves.
⭐️ Don't worry because we know how to help you!⭐️

Bread-Making Machine Cookbook:
Easy Guide for Beginners, Bread Machine Ingredients for Bread Baking.

You'll be able to impress your friends and family with your amazing baking skills - without ever leaving your house! Get fresh, delicious bread without any of the hassles.

You will get:
◆Simplified recipe instructions: a bread machine cookbook specifically geared towards beginners will likely include step-by-step instructions that are easy to follow, making it simpler for first-time bread machine users to make a successful loaf of bread.
◆Variety of recipes: include a wide variety of bread recipes, from basic white bread to more complex recipes that include different types of flour, fruits, nuts, and more, to help you discover your favorite type of bread.
◆A Handy Measurement Conversion Table: to know exactly all the doses to use, whether you use cups and spoons or weight.
◆ Time-saving: one of the main advantages of using The Bread Making Machine Cookbook is that it makes making bread much more convenient and less time-consuming. With a bread machine, you can have fresh, homemade bread with minimal effort and without spending hours in the kitchen.
◆Healthier life: baking your bread allows you to control the ingredients you put into it, making it possible to make healthier bread with less added sugar, preservatives, and artificial ingredients.
Scroll up, Click on "Buy Now" and Become an Expert Bread Maker!