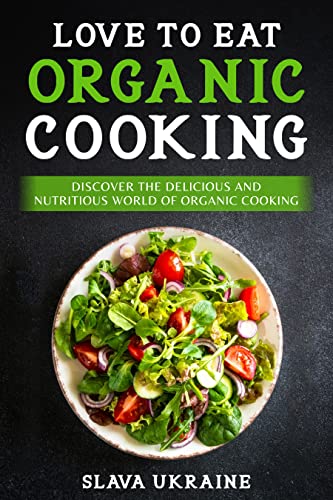 03/16/2023
Love to Eat Organic Cooking is a comprehensive guide to cooking with organic ingredients.
This book is perfect for anyone who wants to learn about the benefits of organic food and how to incorporate it into their daily cooking routine.
From breakfast to dinner, snacks to desserts, this book offers a wide range of delicious and easy-to-prepare recipes that use fresh, whole, and organic ingredients. The book also covers the basics of organic cooking techniques, including the differences between organic and conventional food, factors affecting the quality of organic food, and best practices for cooking with organic ingredients.
In addition, the book provides valuable tips for meal planning and preparation, grocery shopping for organic ingredients, and storing organic ingredients properly. Moreover, this book offers advice on sustainable cooking practices, such as reducing food waste and supporting local organic farmers.
Whether you're a seasoned home cook or new to the world of organic cooking, Love to Eat Organic Cooking is an excellent resource for anyone who wants to make healthy and delicious meals using the freshest and most wholesome ingredients available.