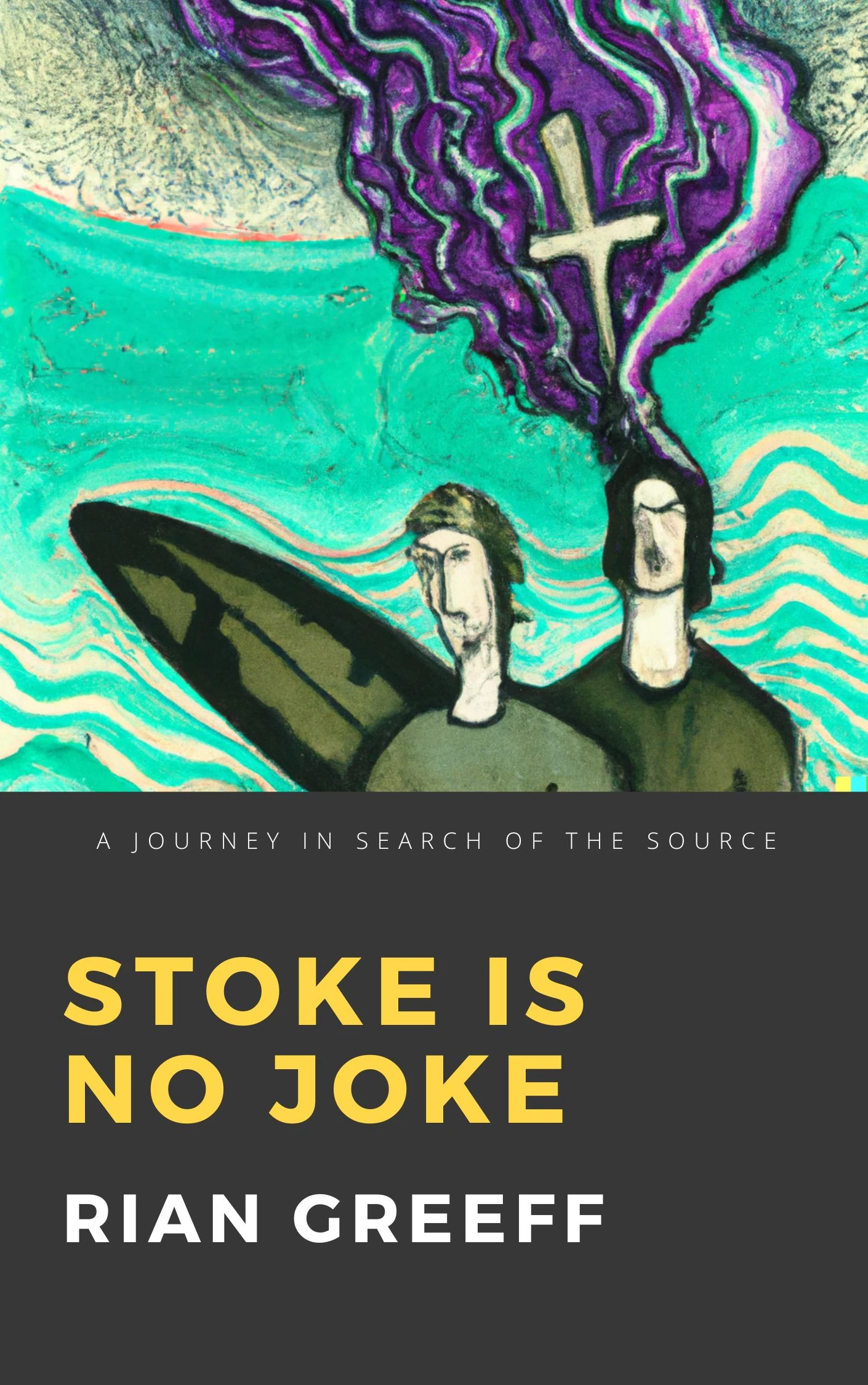 01/20/2023
"What is stoke?" he asked.
"It's kind of like love," I said, "only harder to define…"
Riaan is a young art teacher who hates his job.
He's sick of all the silly rules and school politics. He dreams of being a writer and getting paid to surf and travel the world. But it feels impossible. Then he comes across a competition in a surfing magazine that promises to make all his dreams come true. If he can win that is.
Zeke is a musician and Riaan's best friend.
He's also a rampant conspiracy theorist. After getting fired from his job, Zeke forsakes society to go live in the wilderness for forty days and forty nights. But instead of finding the peace he's after, he is confronted by the media, surrounded by supporters, and becomes a reluctant prophet.
Together they embark on a journey.
To escape the madness and chase their dreams they hitch a caravan and hit the road, right to the edge of the African continent – Cape Town. If the money doesn't run out and their friendship doesn't collapse, then maybe, just maybe they'll find what they are after.