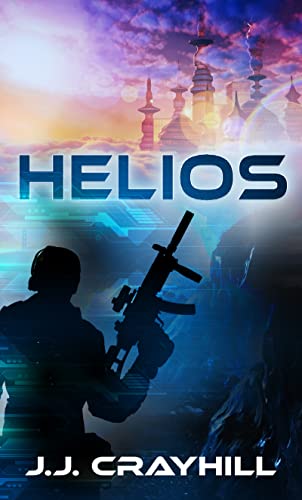 01/08/2023
If you like Total Recall, Aliens, and Pitch Black or books like Red Rising and Starship Troopers you'll love this story!

Raised in the militant society of Argos, Sammy always dreamed of descending below the planet Theia's surface to eliminate the aggressive demons that nearly wiped out the colony years in the past. When she's disgraced and expelled from a prestigious military academy, Sammy abandons her clan to make a name for herself and restore her honor.
Devan Seran is a talented but awkward engineer who's found his place maintaining the aging infrastructure of the floating city of Helios. His comfortable but ordinary life is forever disrupted when he discovers information about an approaching catastrophe that threatens to destroy his home. When the information is covered up by his superiors, Devan decides to prove the threat is real and prevent the disaster.
Hired by Devan, Sammy escorts him into the abandoned original colony to find the evidence he needs. Facing the constant danger from the harsh environment, savage demons, and Devan's powerful employer, they struggle in their efforts to find the truth in the untamed tunnels below the city of Helios.