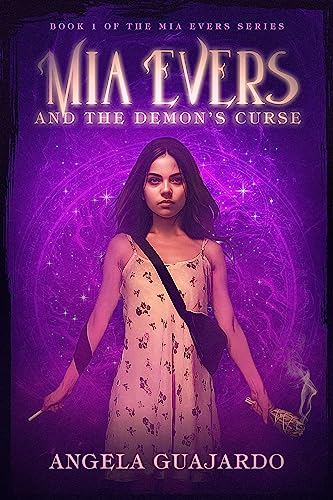 09/07/2023
Mia Evers never expected school to be easy, but the demon haunting homeroom totally complicates things.
Going to a new school sucks. Trying to fit in as a Dark sucks more. All the other alignments enjoy an easy, normal life of wielding the elements or communing with plants, animals, and spiritual beings. But Darks? Ghosts and demons give them zero personal space, not to mention the creeps.
Right as things seem to be getting normal, the homeroom demon spreads a deadly curse. With no one to turn to for help, Mia's the only person in the whole school with the power to fight demons and save her classmates.
Can Mia find the courage to embrace her totally not-normal demon-slaying powers before the demon decides she's next on the menu?
Mia Evers and the Demon's Curse is the first book in Angela Guajardo's Mia Evers Series. This fast-paced, heartfelt adventure is sure to please fans of Percy Jackson, Robert Beatty, and Brandon Mull.