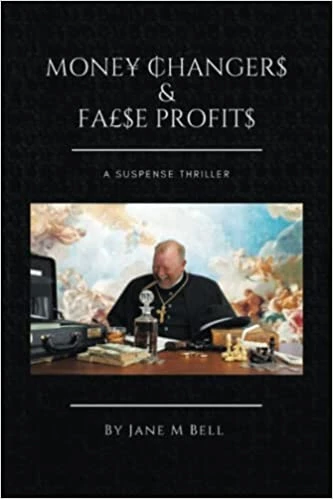 01/01/2023
"Like the man seated across from him,
the one thing the detective hated more than anything else was a liar,
especially among his colleagues.
Yet, here he sat,
on the verge of telling the biggest lie he'd ever told in his life.
Lying to the D.A. was, in his mind, a horrible situation.
Dragging his supervisor into this deception was even worse..."
New York, 1973 Racketeering Bureau, Leonard Street, downtown Manhattan
has been keeping tabs on the local mob scene for the last two years.
Francis Clavering, a seasoned detective in "Rackets," husband and father of
three struggles with his almost obsessive-compulsive work ethic and wanting
to be a better husband and family man.
Hot trail of a low-level NYC mobster, Detective Clavering soon finds himself
in a hidden world where religion, faith, diplomacy and politics are intertwined
through a scandalous relationship between the Vatican and her bank, the
American and Italian Mafia and the Propaganda Due (P2) Masons.
Based on true historical events, this story is not short on debauchery, greed,
money laundering, lust for power, corruption, collusion and murder.
If you are a fan of the descriptive style of Margaret Atwood, and the mystery and
suspense of a Dan Brown thriller, Money Changers and False Profits delivers all
that while keeping the pages turning. The gut punch right around the middle of the
story showcase author Jane M. Bell's ability to stir the minds and souls of readers.
Will Detective Clavering be willing to sacrifice career and family in order to bring
the richest, most dangerous global power players to justice? Pick up your paperback
or Kindle/Kindle Unlimited copy of Money Changers and False Profits today
to begin YOUR journey.