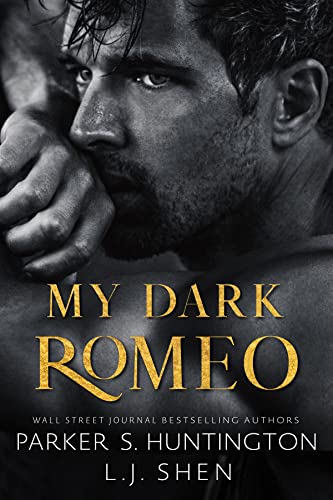 03/16/2023
My fairy tale turned into a cautionary one.
Inked in tar and sealed in tears.

From Wall Street Journal bestsellers L.J. Shen and Parker S. Huntington comes an explosive marriage of inconvenience...between a tarnished Romeo and a reluctant Juliet.

It was supposed to be a harmless kiss at a lavish debutante ball.
A clandestine moment with a handsome stranger.

But unlike his namesake, my Romeo isn't driven by love.
He's fueled by revenge.

To him, I'm a chess piece. Leverage.
His rival's betrothed.

To me, he is a man deserving of poison.
A dark prince I refuse to marry.

He thinks I'll accept my fate.
Well, I plan to rewrite it.

And in my story, Juliet doesn't die.
But Romeo? He perishes.

Authors' Notes: My Dark Romeo is a standalone reluctant arranged marriage romance between a cruel billionaire heir and a feisty heiress unafraid to fight back. It is set in the decadent Dark Prince Road world.